In February 2021, the New-York based fashion brand M.M.LaFleur began selling jackets for American women based on a knit textile manufactured by Yonetomi Seni. Let's listen to a conversation between Miyako Nakamura, the co-founder and Chief Creative Officer of M.M.LaFleur, and Ken Oe, the CEO of Yonetomi Seni Co., Ltd.. This is the second part of the conversation.

*To read the first part, click here.
Q. What are the major themes in the US fashion industry, Miyako?

Miyako: Sustainability is a major theme in the U.S. It might not be a big change in Japan, because Japanese people have cherished the culture of handling things lovingly for ages. However, the U.S. fashion industry is struggling to identify the things they can do to make clothes that can be worn long-term. In this sense, people tend to see fancy clothes as a negative thing. The current trend is to spend money on wellness, exercise, beauty, and food, but not on fashion for only dressing up.

Fashion professionals think fashion supports people's lives and uplifts them with its beauty. Our biggest challenge is how to move forward amid this trend. I think the fashion industry should make fashion functional and help people understand that fashion is beautiful and strong while avoiding being simply enchanted with their own fashion circle. They have to work to address this challenge.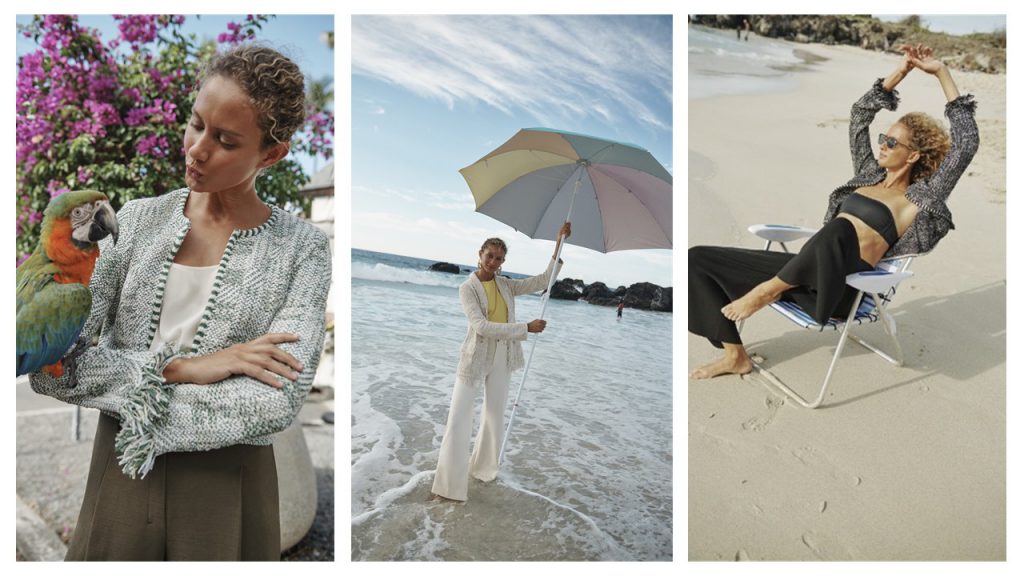 Q. How should the fashion industry change in Japan and the U.S. because of the many influences on society, including the current pandemic?

Ken: Many Japanese fashion businesses have been forced to change radically because of necessary changes in the industry, such as the shift to e-commerce or the reduction of the number of brands they handle. They have to make decisions right now in matters they discussed before the pandemic. The industry probably will not return to its previous state, even after the pandemic ends. It won't make sense for them to stick to conventional methods and ideas.

Miyako: The COVID-19 pandemic heavily damaged the U.S. fashion industry. People do not go out. They lack reasons to dress up. They often wear comfortable pajamas, rather than nice clothes. Now, "lounge," a verb that means "to relax," is a keyword in the fashion industry. Sweatsuit sets sell well.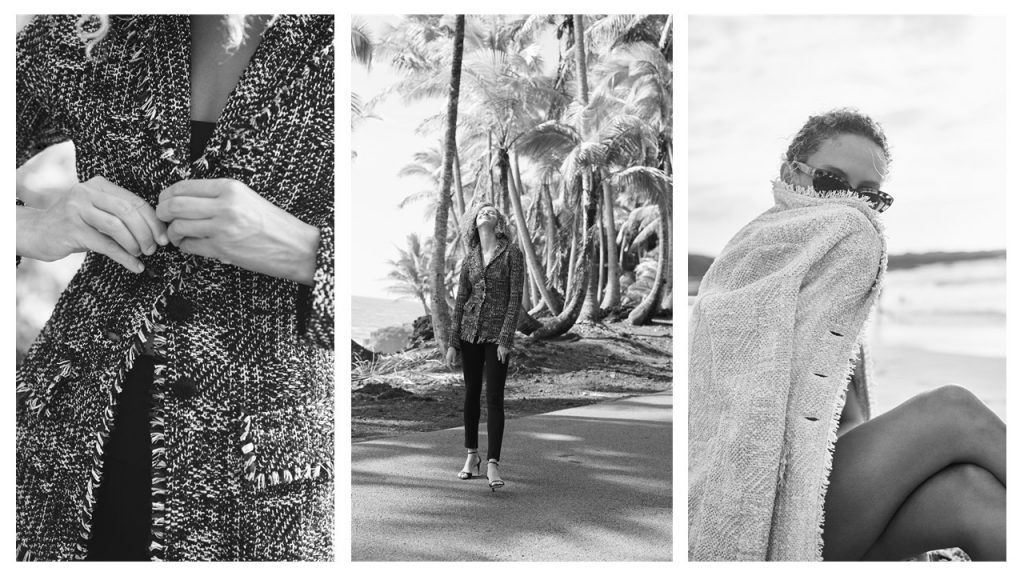 Miyako: The American fashion magazine Vogue put Kamala Harris, the Vice President of the United States, on its cover. They chose two photos: One was a business suit, and the other was a more casual look with sneakers. It caused an uproar in the U.S, but I thought it truly symbolized the modern world. We had already planned to shift our brand to be more casual, and now we are moving this plan forward even more quickly. The future of which clothing women wear to enjoy working and spending their lives has drastically changed.

Ken: Even if the general trend shifts from business suits to sweatsuits, business suits will not disappear. If you have focused on the business suit business, you need to think about the things that you can do as an extension of your previous business while partially maintaining it. I expect that in the future, fashion enterprises will handle multiple mid-sized businesses, rather than concentrating on a single large one.

Miyako: That's true. A single brand does not cover all categories anymore. More brands that are specialized in a specific category, such as handkerchiefs, shirts, or socks, does thorough research in that field and creates unique products. People will enjoy fashion created in that way.
Q. What would you like to achieve in the future?

Ken: Working with M.M.LaFleur has enabled us to communicate internationally and show that there are companies like us in Yamanobemachi, Yamagata Prefecture, Japan. Using this opportunity, we would like to collaborate with more overseas brands to evolve our business.

Miyako: Every single product will have a special meaning, and it will be important to wear and take good care of items in the future. I want to work with many manufacturers who lovingly produce merchandise in Japan to create something special together. This is my strongest ambition. There may be many difficulties ahead of us, but I believe we will overcome them through the power of creativity. While we are living in hard times, I would like to maintain my passion and boldly try new things.
(The End)
<Related Articles>
・《A Case of Business Matching》Devising Novelty from Tradition-Yonetomi Seni Communicates Japanese Manufacturing to the World
・《A Conversation》"M.M.LaFleur", the NY Fashion Brand× "Yonetomi Seni", the Japanese Traditional Knit Maker (PartⅠ)